Heartland Institutional Review Board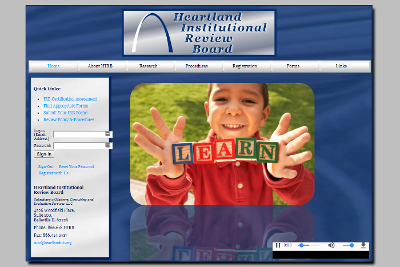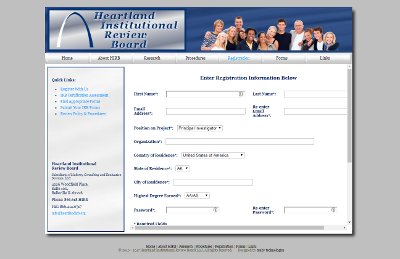 Project Goals:
The primary goal of this project was to help Heartland Institutional Review Board (HIRB) "roll out" their new business by establishing a new website with some very unique requirements. In addition to conveying a strong business image the site needed to register new clients, then train and test the clients.
---
Project Scope:
The project consisted of a single ColdFusion website with standard search engine optimization to support compliance with regulations for the ethical treatment of human subjects. The site consists of a substantial amount of reference information, a database to store client information, and an online testing process that dynamically generates client tests and scores test results.
---
About Heartland Institutional Review Board:
Heartland Institutional Review Board (HIRB) is a commercial IRB comprised of experienced researchers from a variety of disciplines who are dedicated to finding solutions through research and evaluation processes. Visit their website at Heartland Institutional Review Board